Indian Railways: First Day and Special Covers
by Vikas Singh
---
A collection of images of postal First Day Covers, Special Covers, and other postal covers or booklets pertaining to railways in India, from the author's collection. Please click on any image thumbnail here to see a bigger version of the image.
Also see Vikas's article on IR-related stamps, article on IR-related coins and cards, and the album of railway-related postage stamps in the picture gallery. The album of postal stamps also has scans of early RMS cancellations and other postal material related to IR.
---
First Day Covers
Stamp centenary (Postal transportation) Issued 1.10.1954.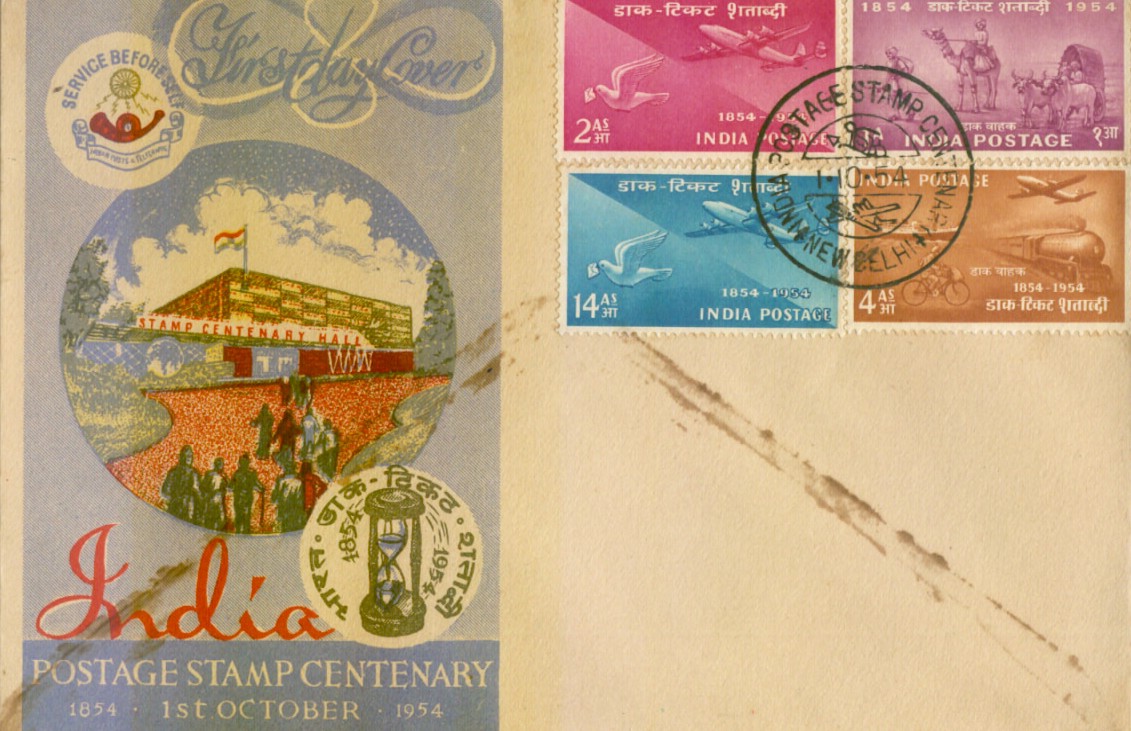 Chittaranjan Das Issued 5.11.1965.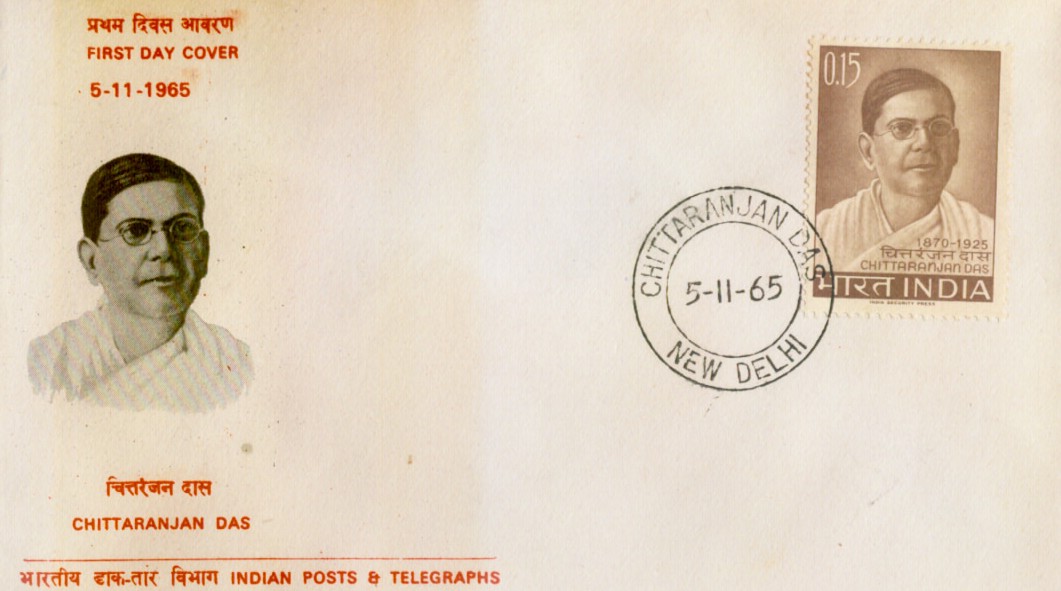 Electric Locomotive Issued 1.07.1966.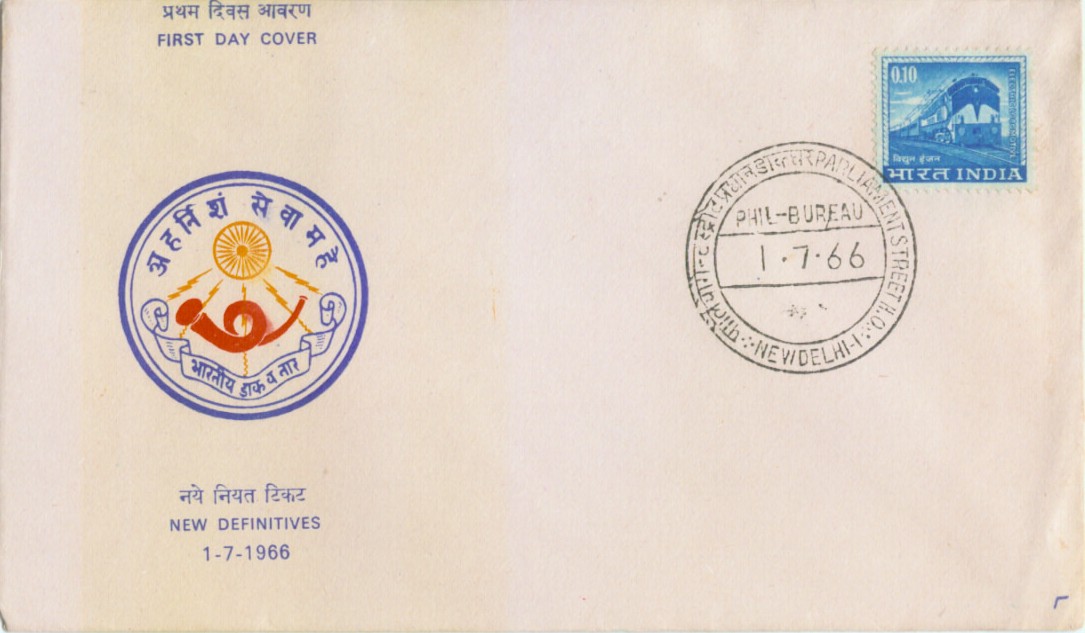 Thakkar Bappa Issued 29.11.1969.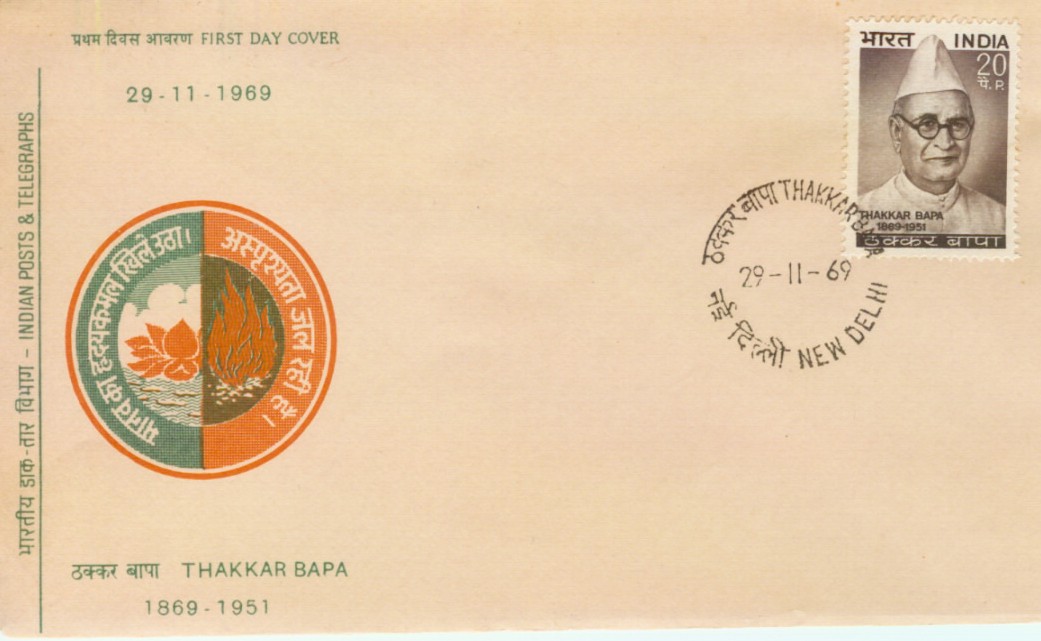 Signal Box panel Issued 30.6.1972.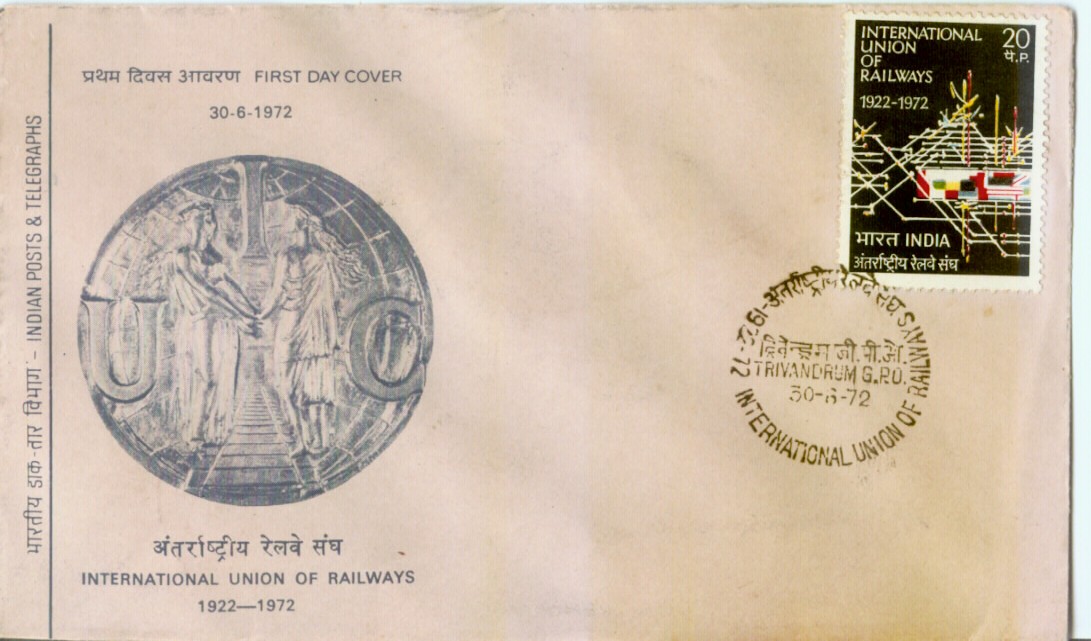 Lalit Narayan Mishra Issued 3.1.1976.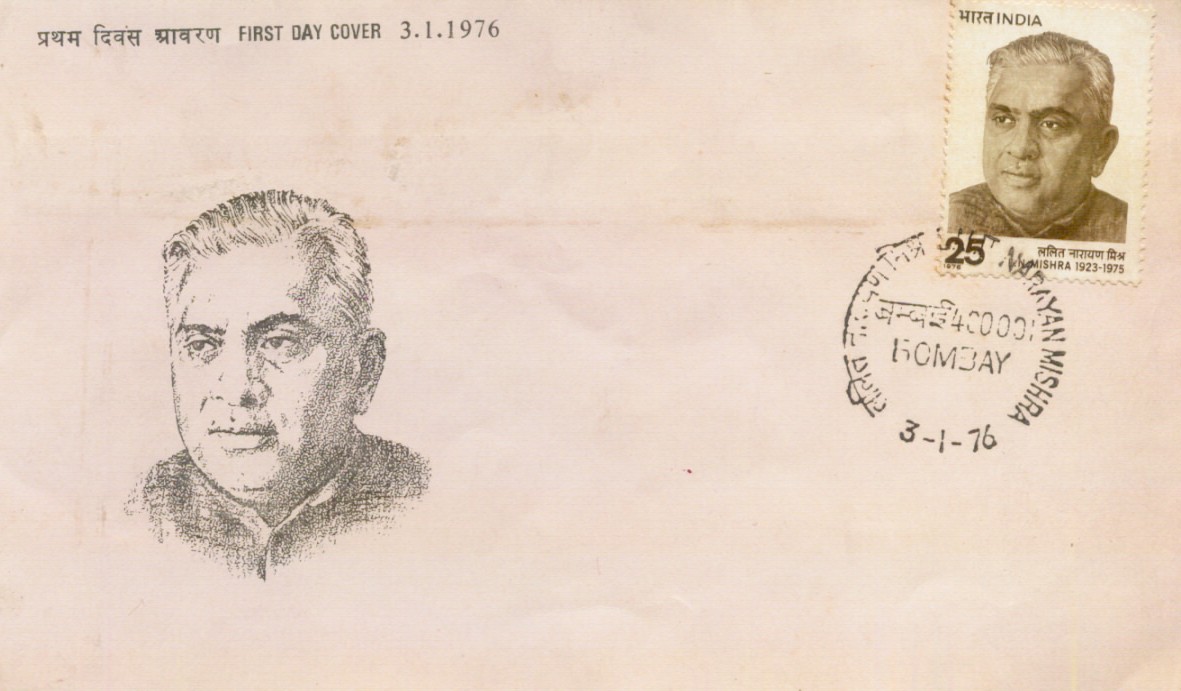 Indian Locomotives Issued 15.5.1976.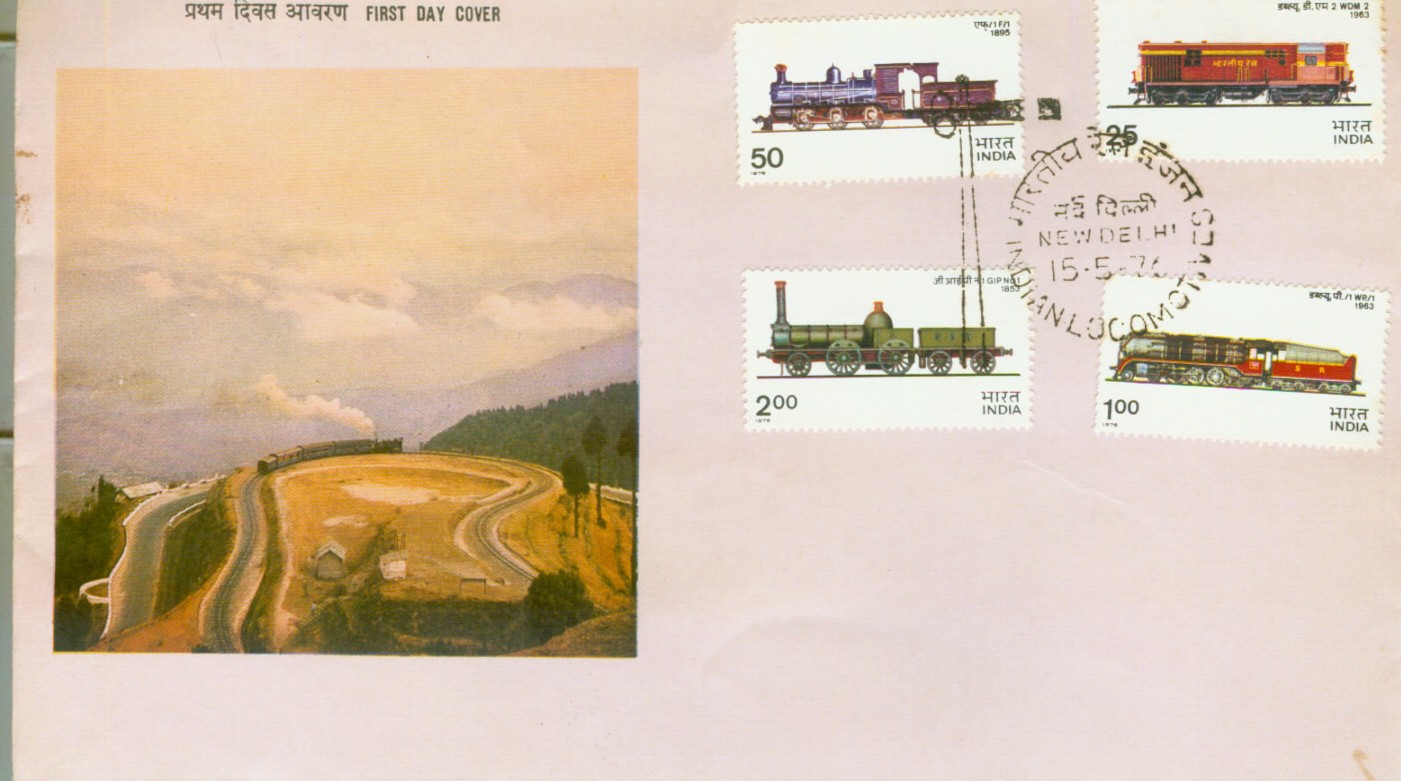 Asiana 77-Foreign mail arriving in Bombay 1927 Issued 19.10.1977.
Centenary of Darjeeling Himalayan Railway Issued 18.12.1982.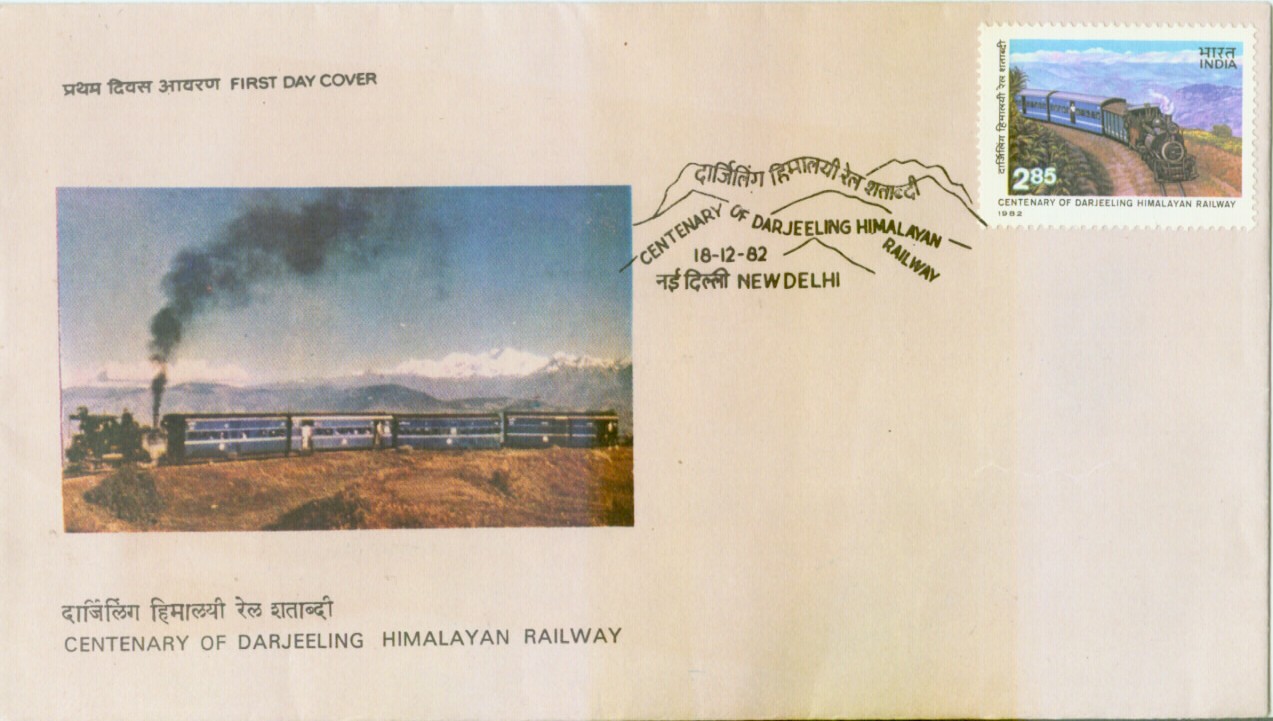 Inpex-82 Issued 30.12.1982.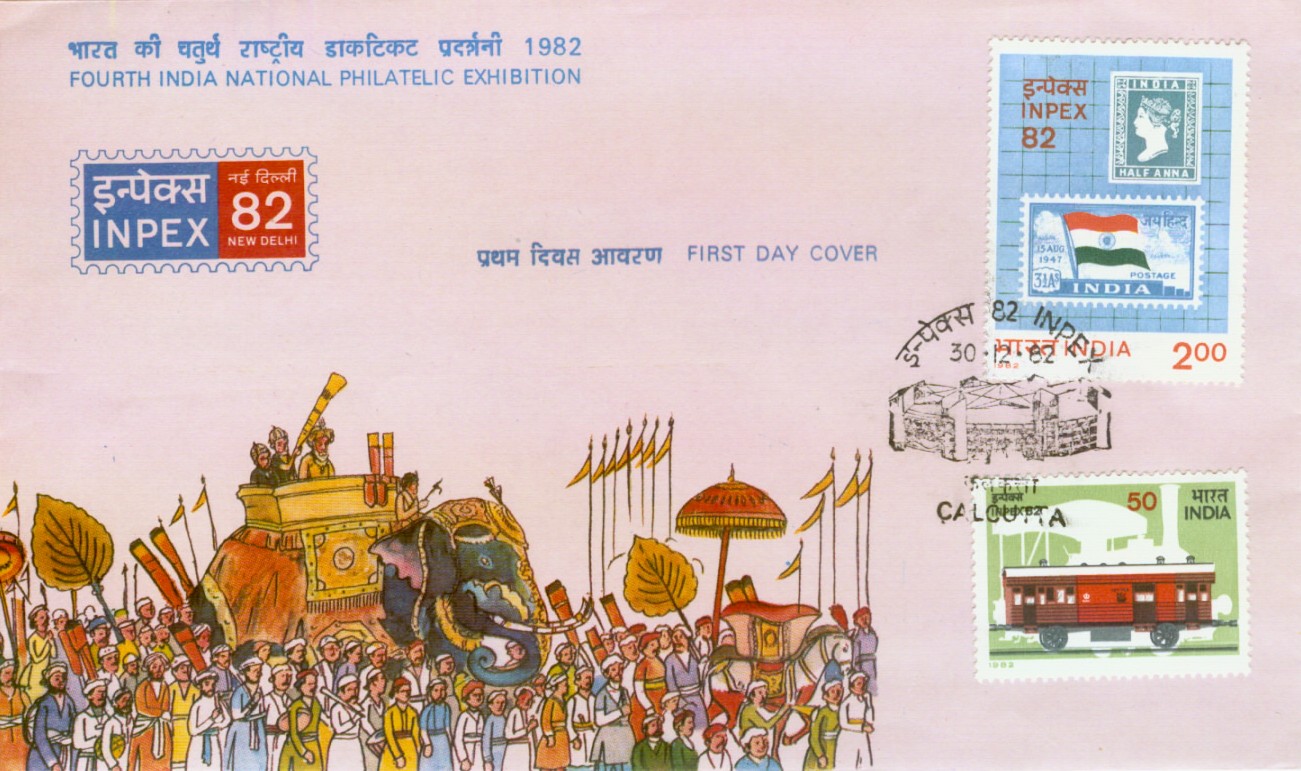 Centenary of SER Issued 28.3.1987.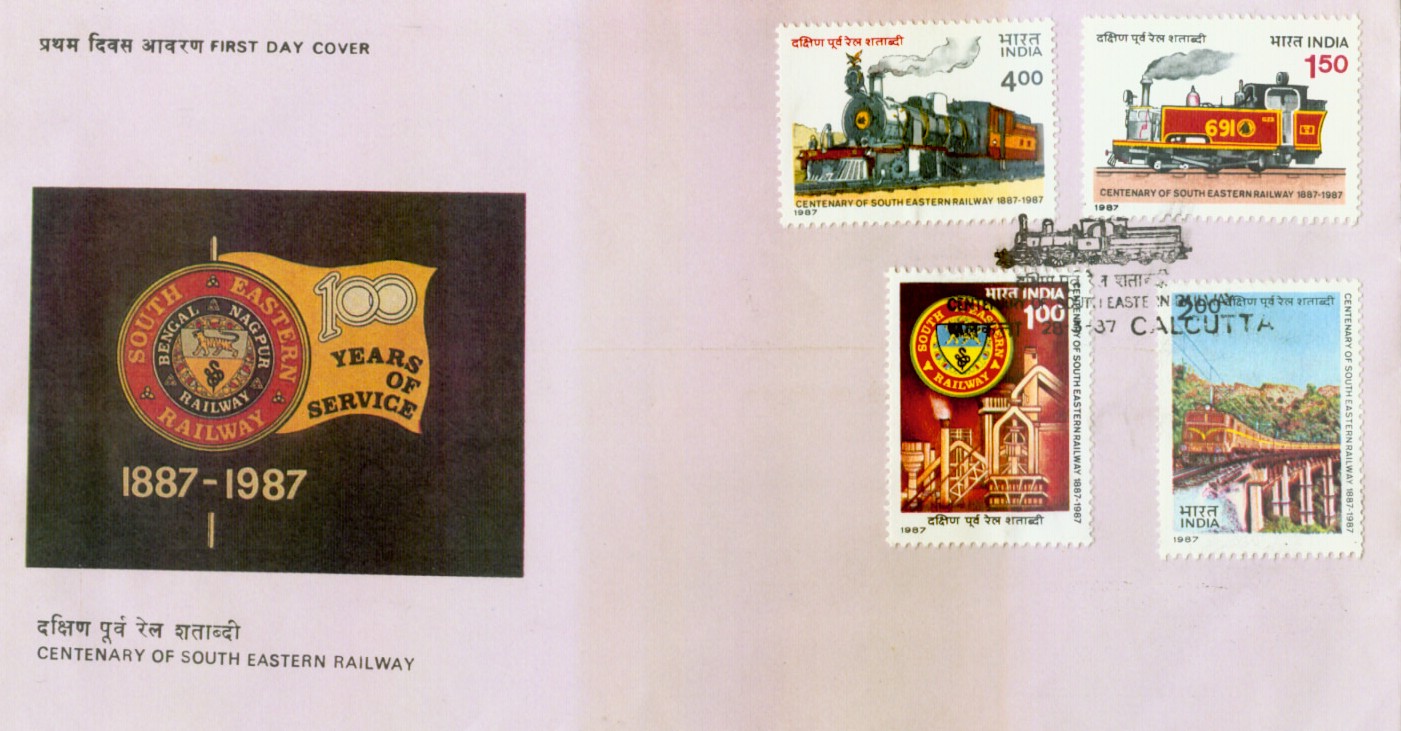 100 years of Victoria Terminus, Bombay Issued 30.5.1988.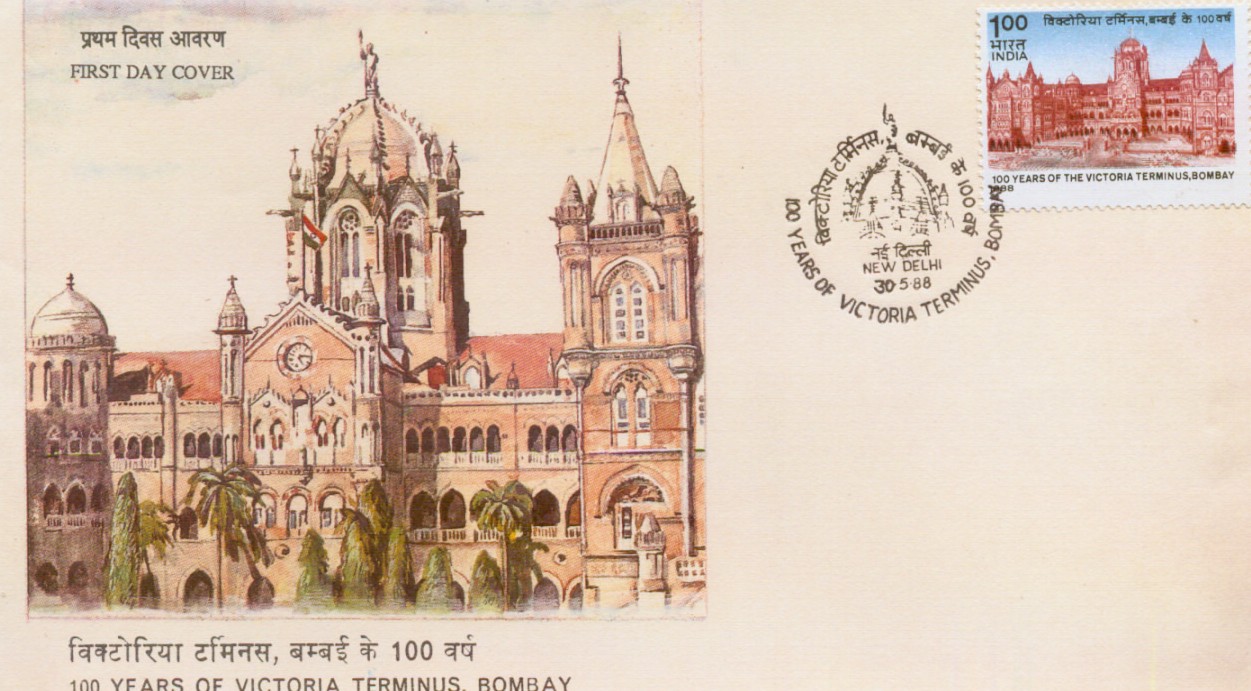 India 89 World Philatelic Exhibition Early RMS cancellation Issued 20.12.1988.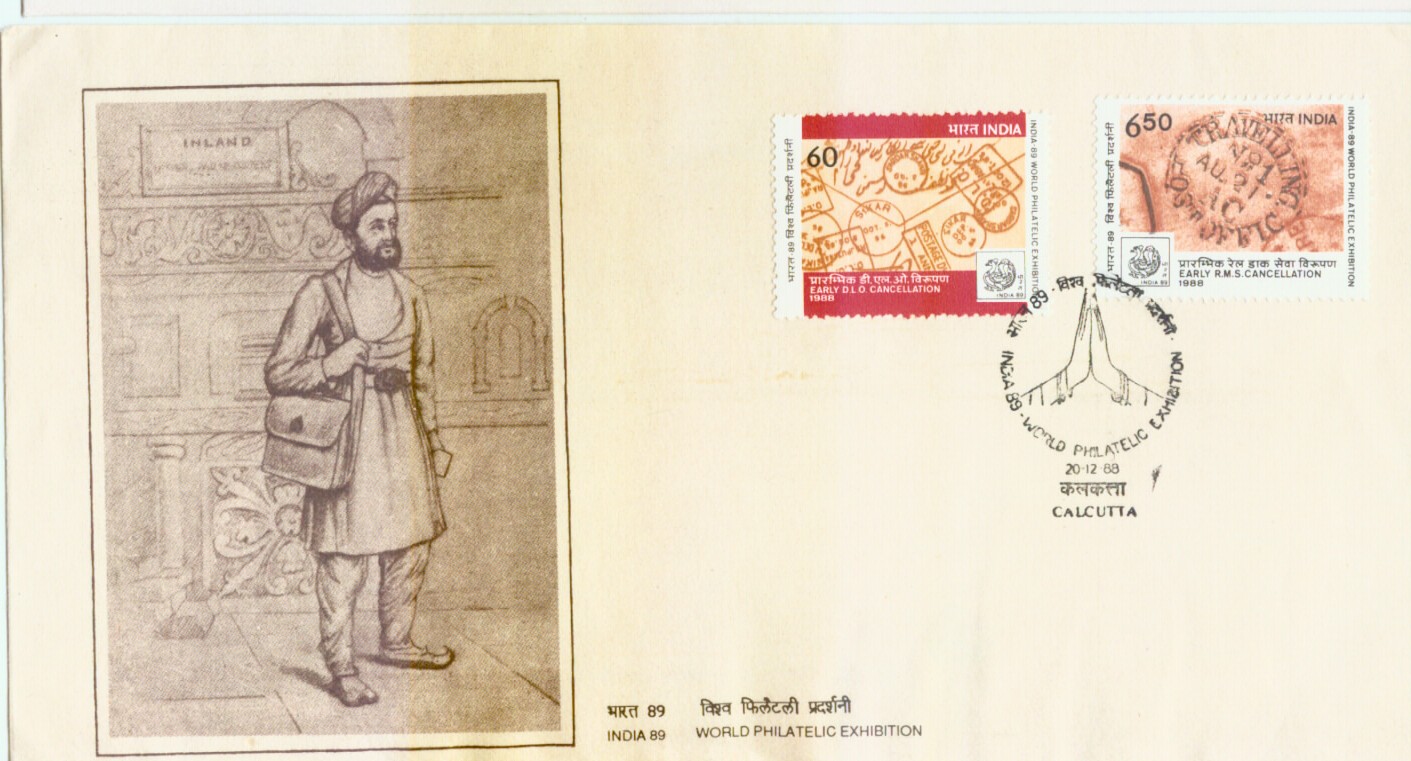 J.C.Sett and CR HQ Issued 15.02.1991.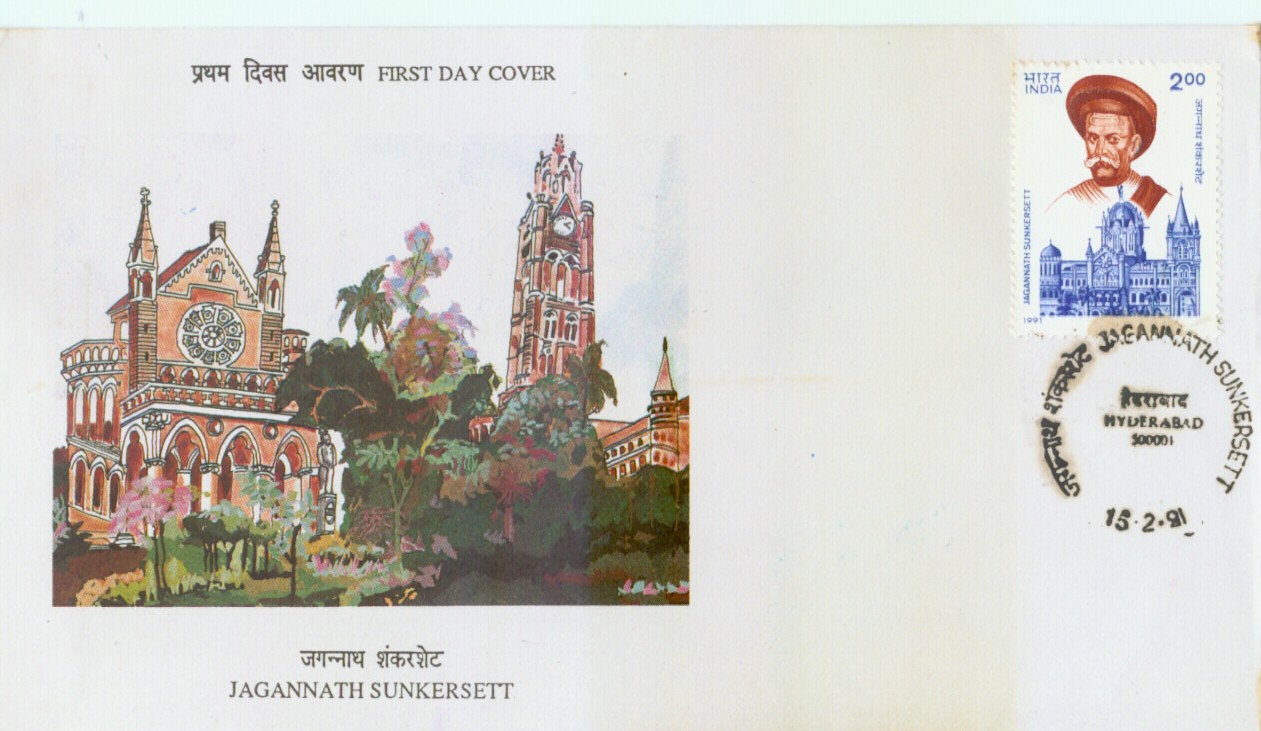 Mountain Locomotives Issued 16.4.1993.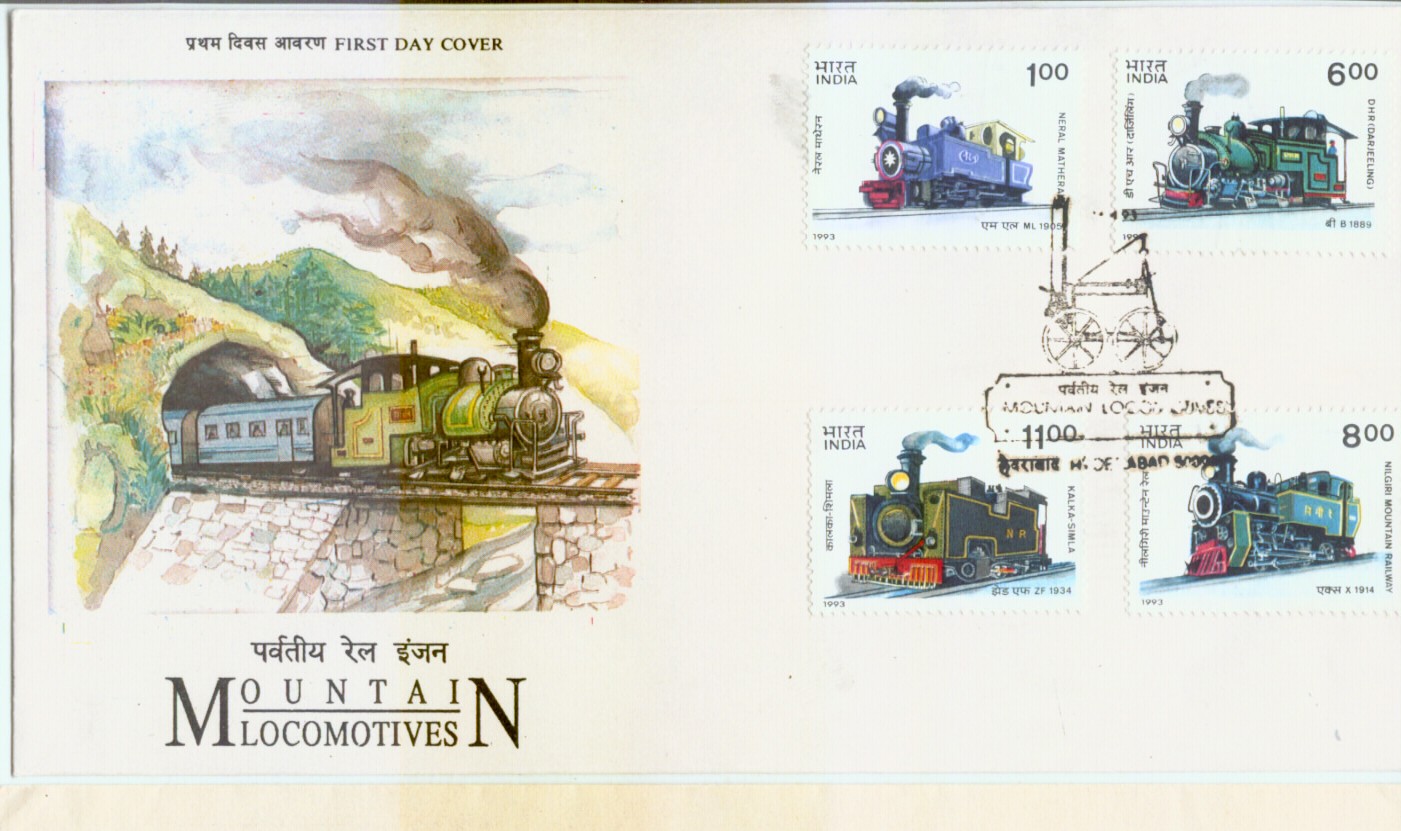 Silver Jubilee National Rail Museum Issued 7.10.1996.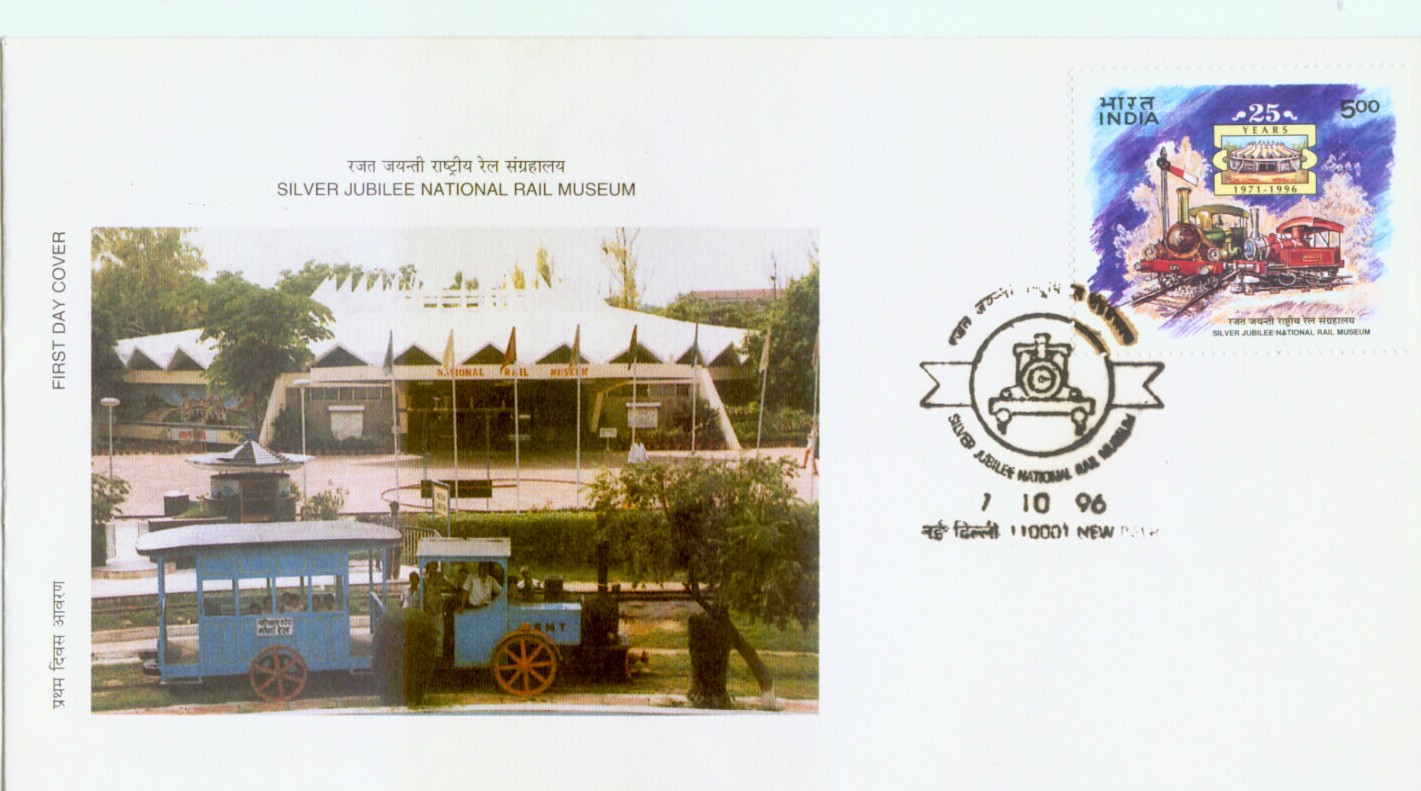 Konkan Railway Issued 1.5.1998.
A.B.Walawalkar Issued 9.10.1999.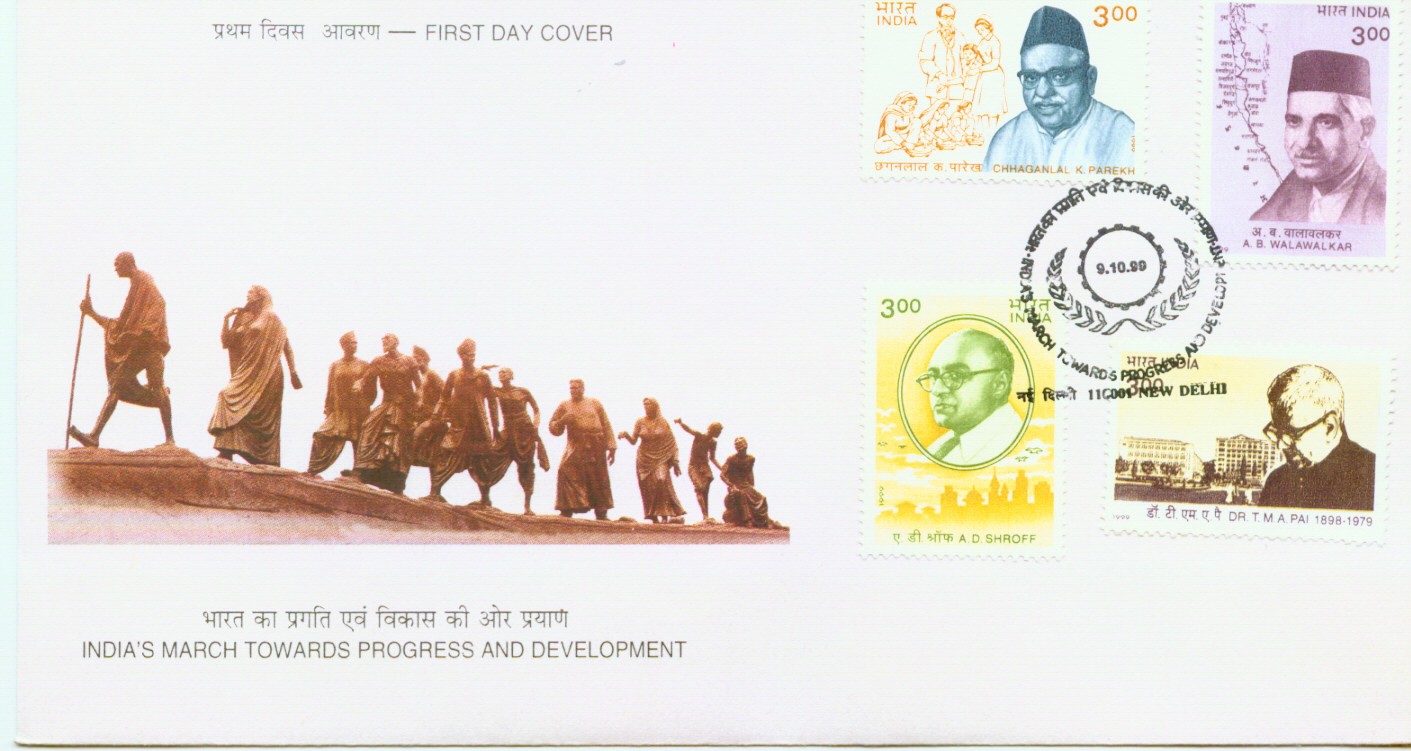 100 Years of Railways in Doon valley Issued 6.5.2000.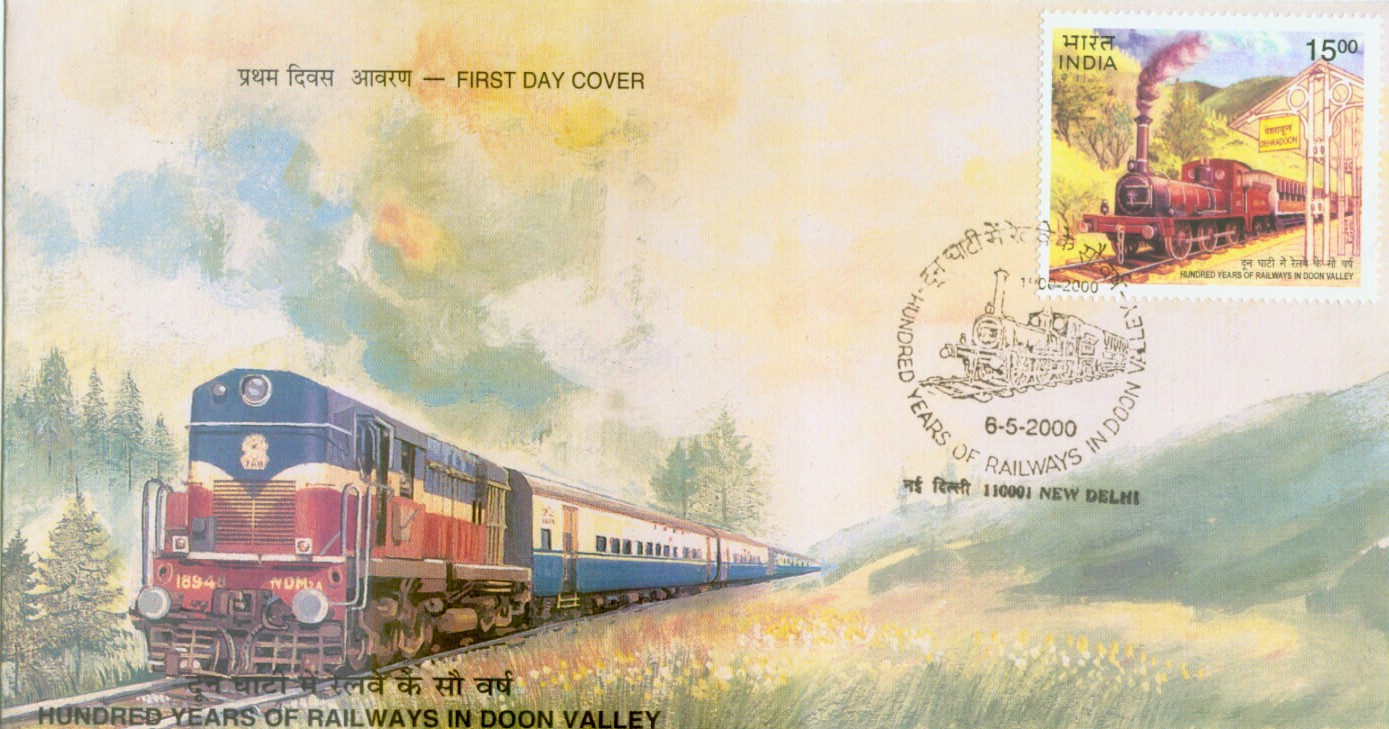 WR Building Churchgate, Mumbai Issued 6.2.2001.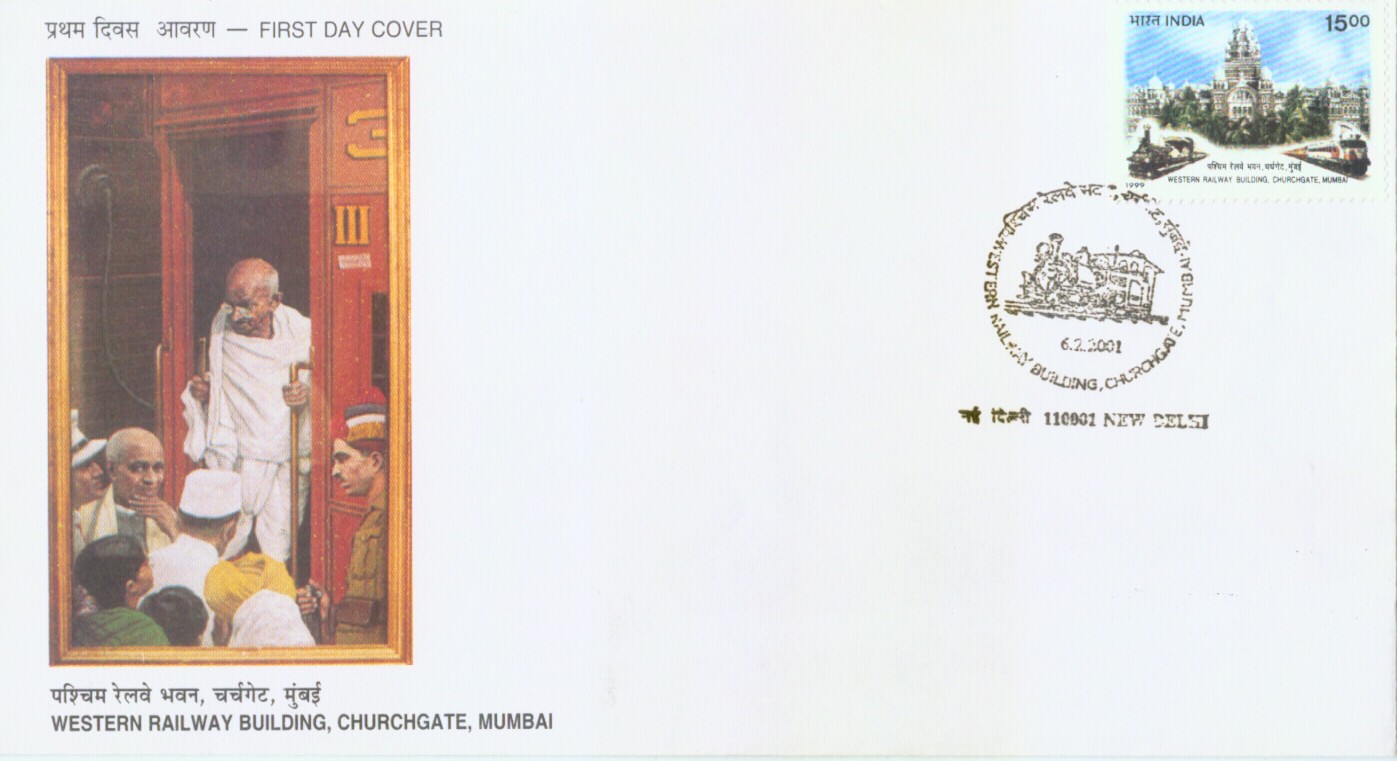 150 Years of Railways in India Issued 16.4.2002.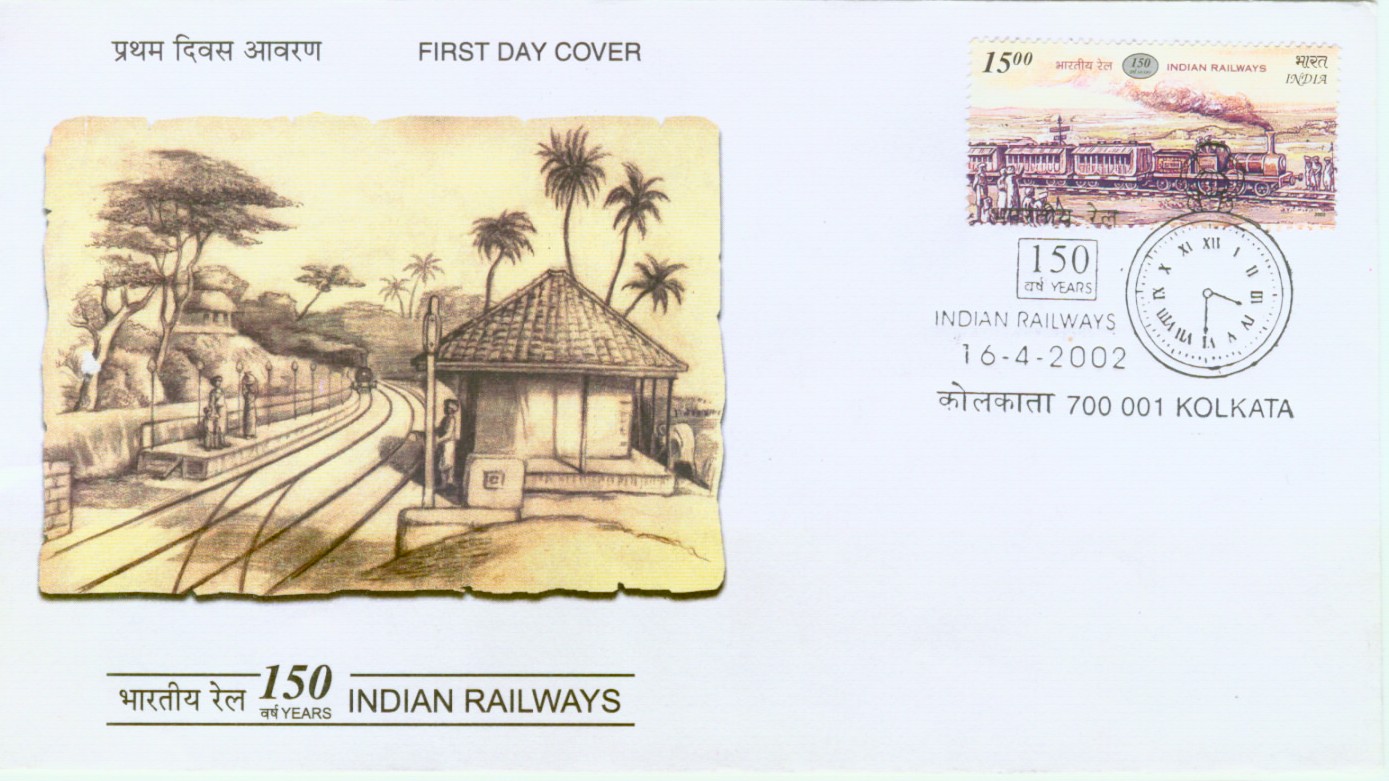 100 years of KSR Issued 9.11.2003.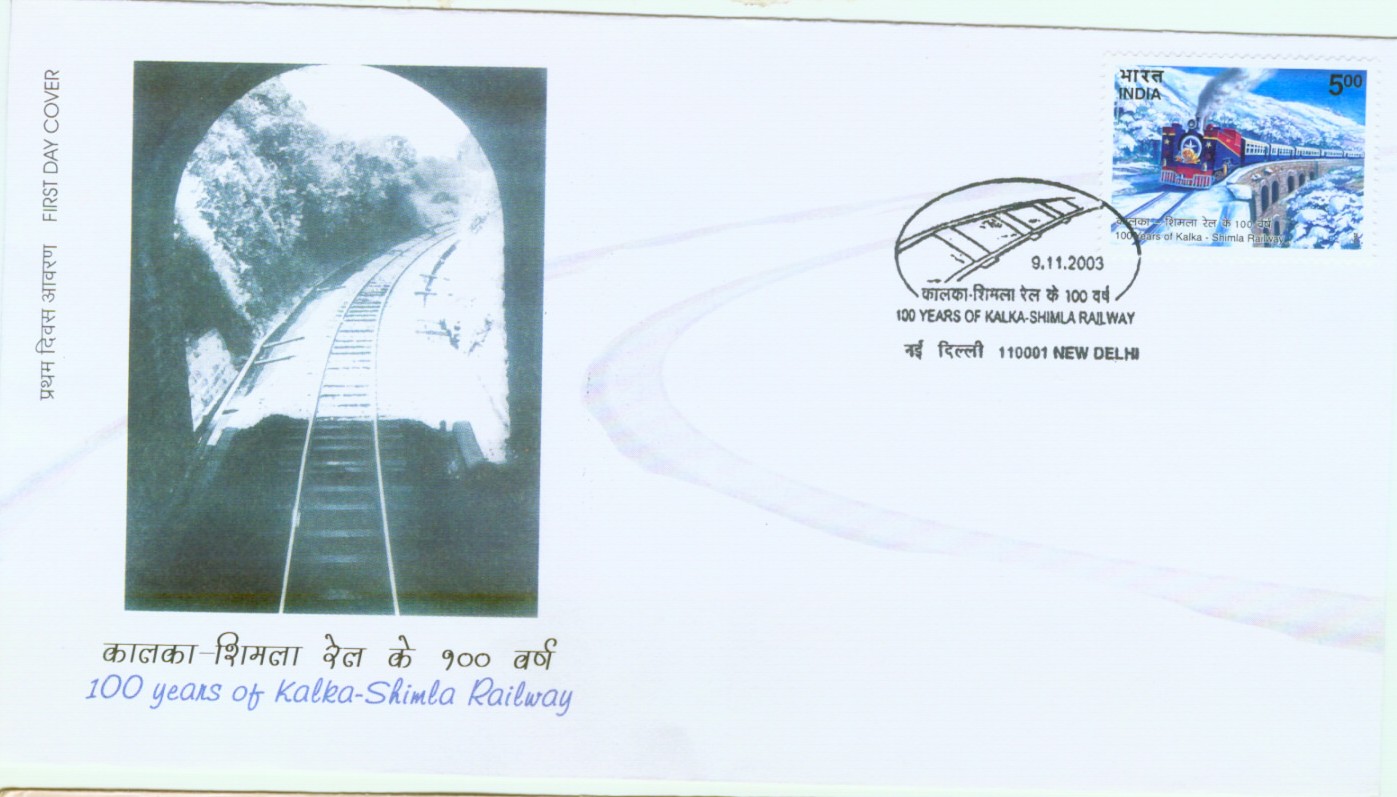 31st IATM Conference, 1999 Issued 15.11.1999
(IATM = International Association of Transport Museums)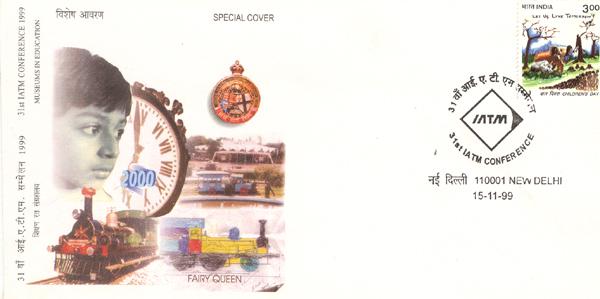 75 Years of Electric Traction Issued 3.2.2000.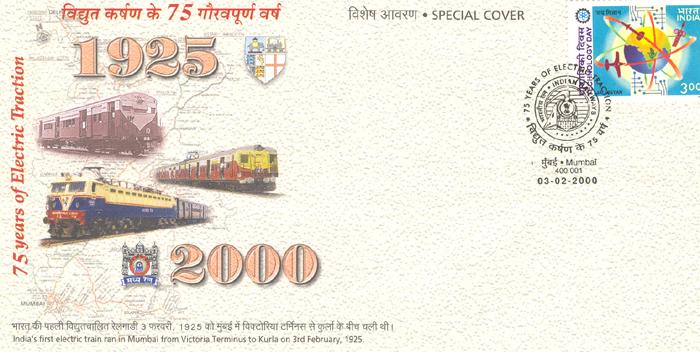 150 Years of Indian Railways - Calcutta Metro Issued 24.10.2002.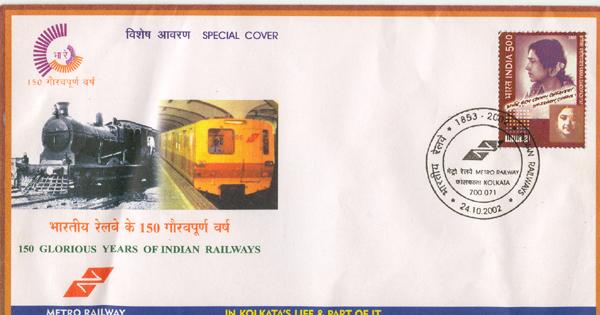 ---
Special Covers
150 years of Railways in Eastern India Issued 9.08.2004.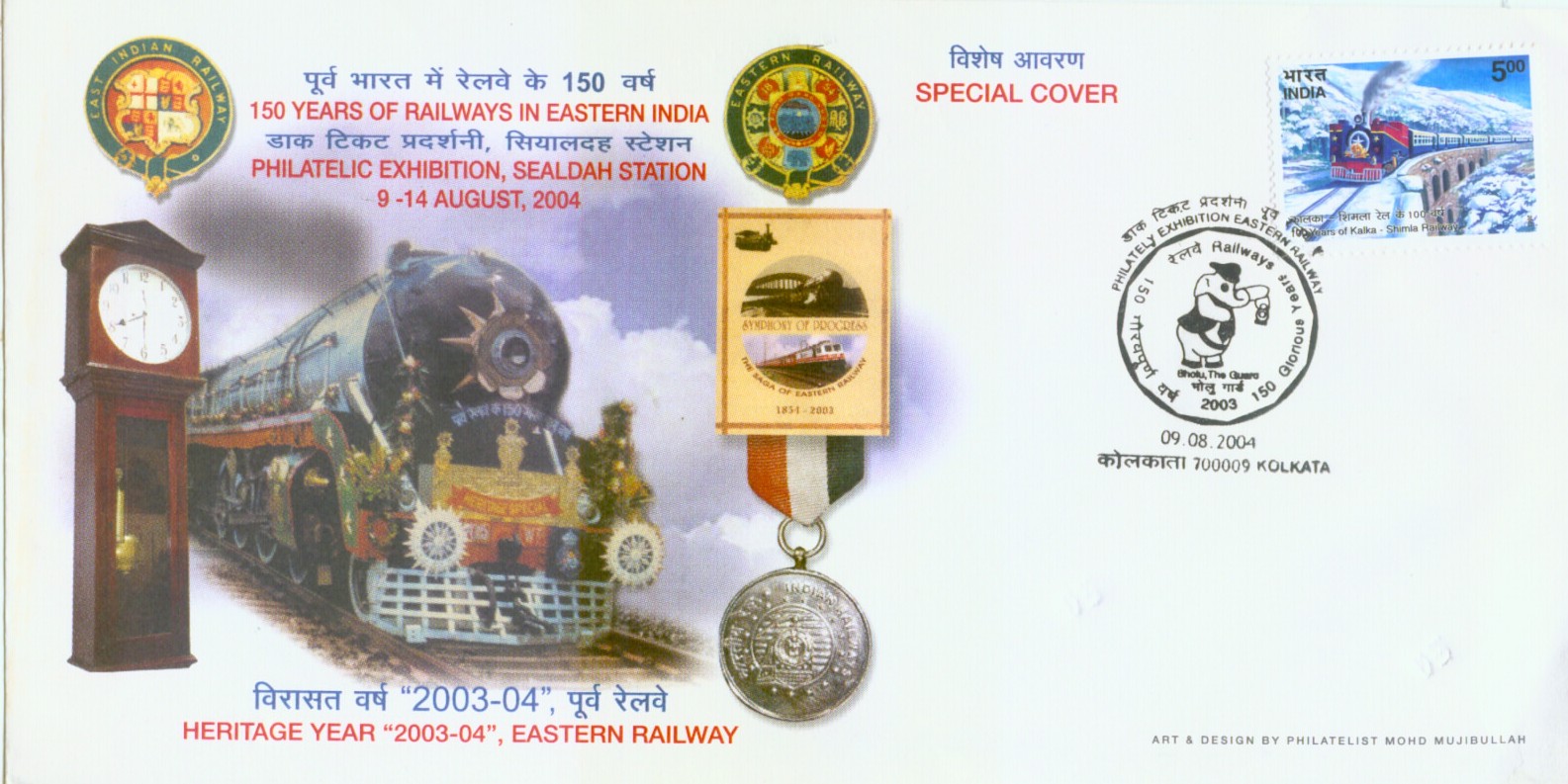 50 Years of Integral Coach Factory Issued 24.01.2005.
Inauguration of New Bongaigaon-Guwahati BG Line Issued 24.4.84.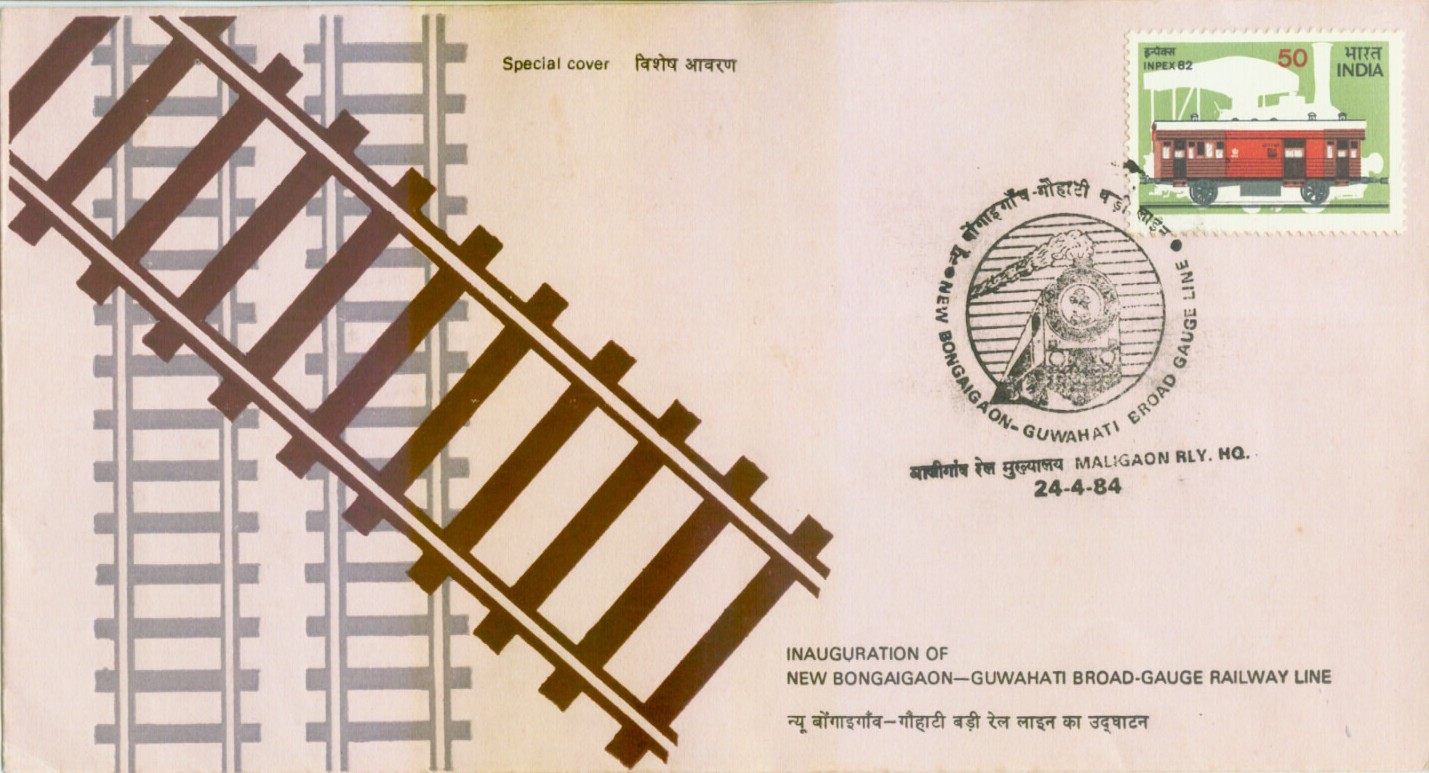 Inpex-82 Issued 3.1.1983.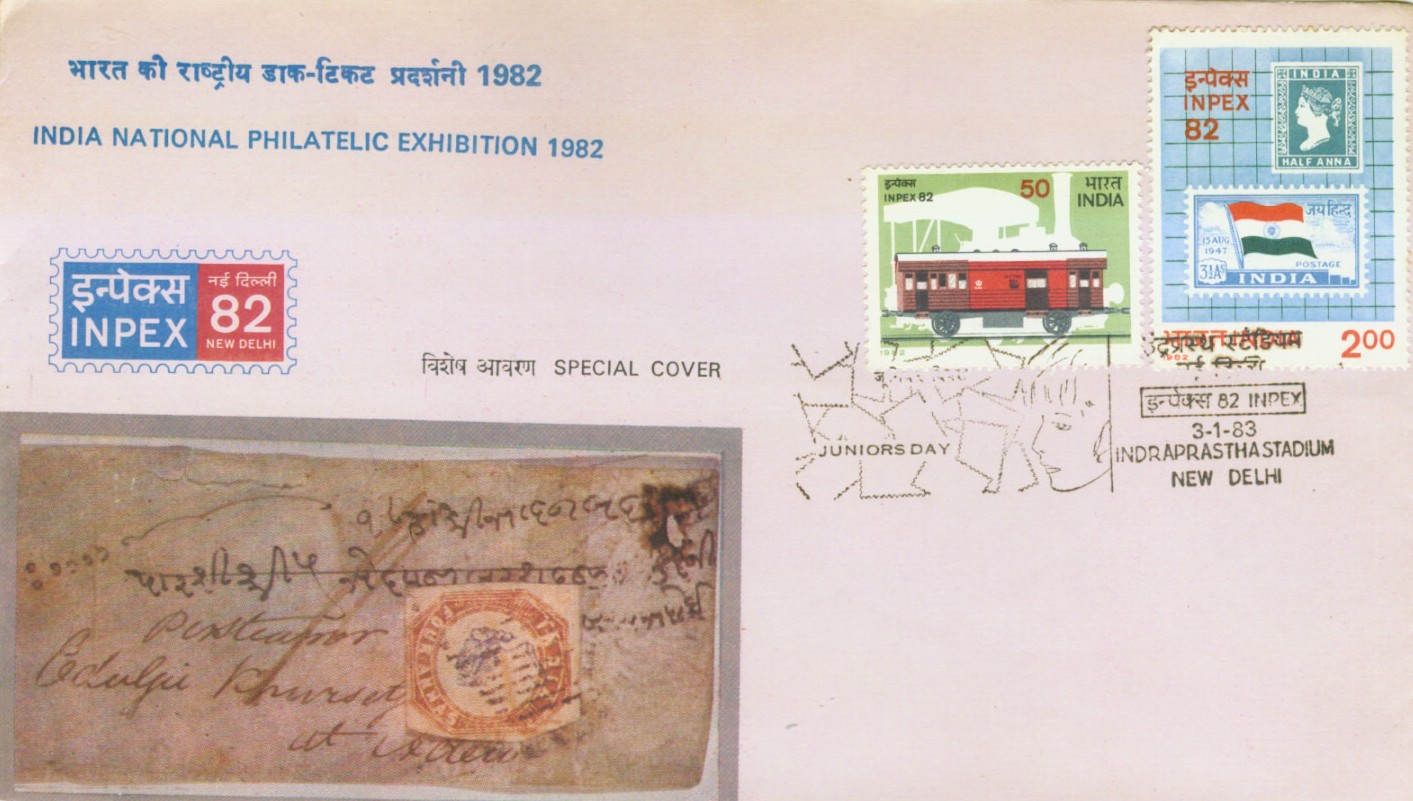 Post Office Festival and Philately Exhibition - Siliguri Issued 17.2.2004.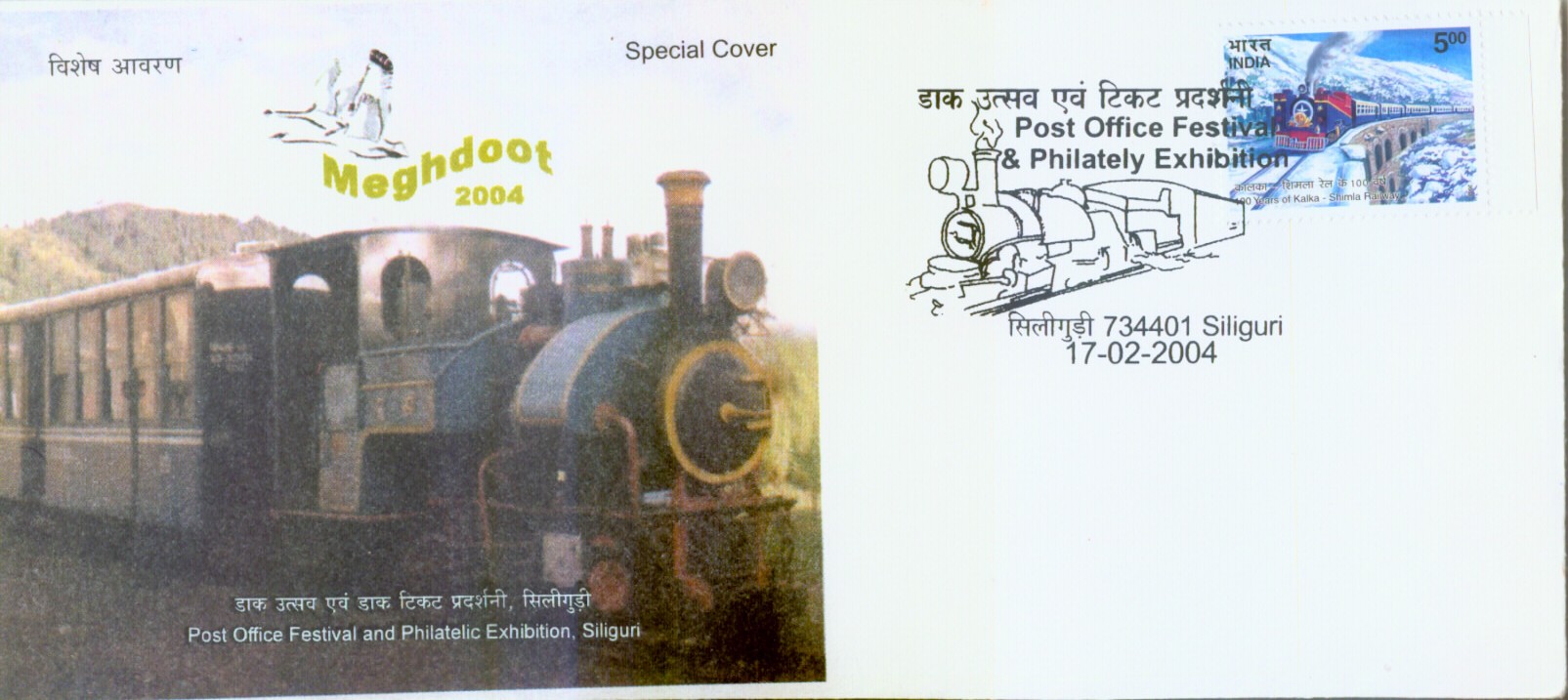 Philatelic exhibition-Howrah Station Issued 17.4.2000.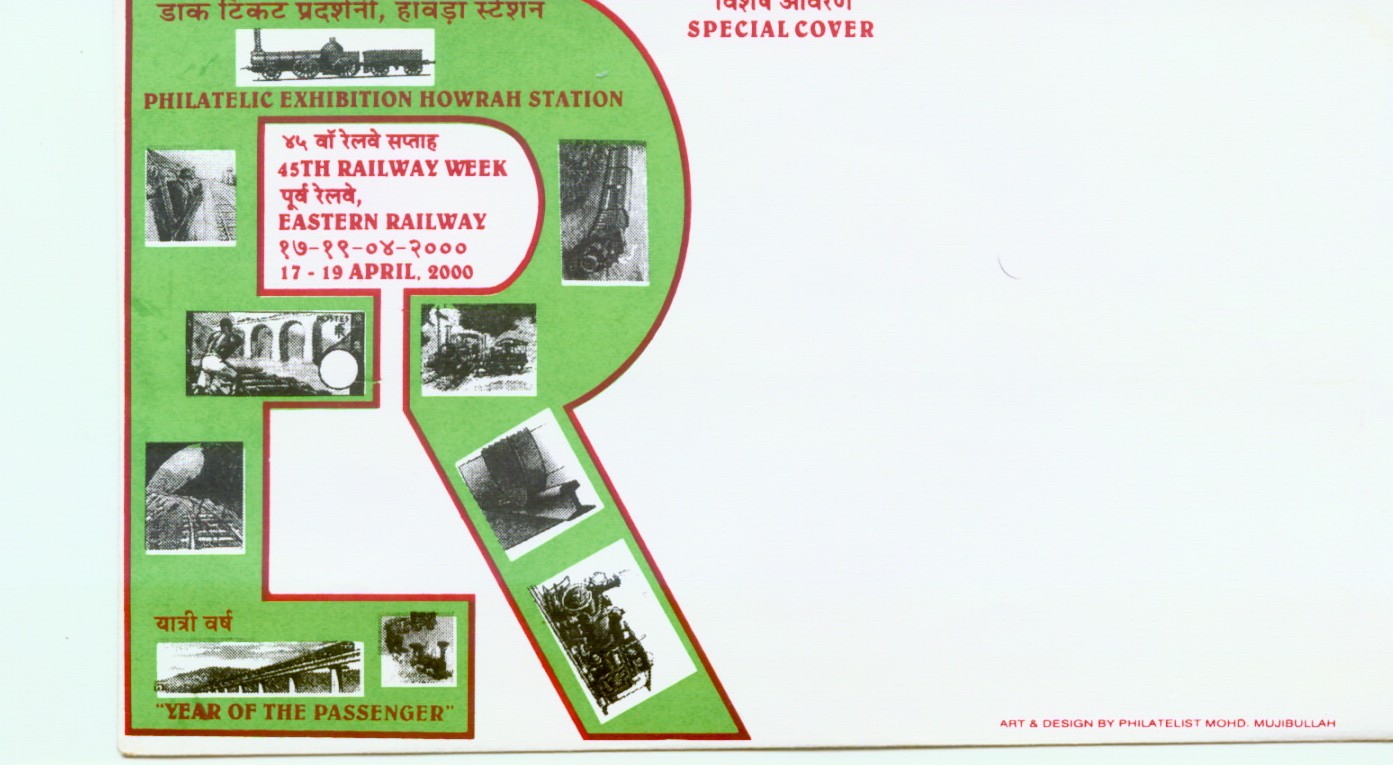 Visit India - Special Cover Issued 1965.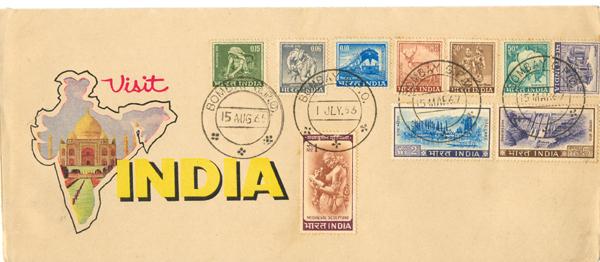 Darjeeling Himalayan Railway - Special Postal Booklets Issued 2004.